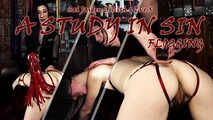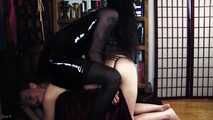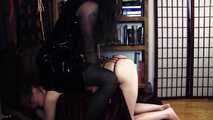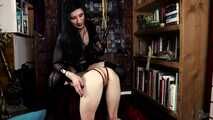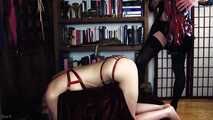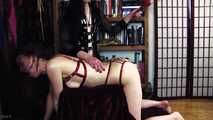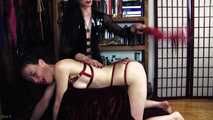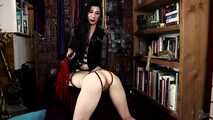 A Study in Sin - Flogging - w/Eve X
It's time for another delightful exploration of Eve's flesh and desires...
I have my collection of floggers, belts and canes to aid in the journey, slowly and sensually taking them down to the crossroads of pleasure and pain.
I love feeling them and watching them arch and writhe under my ministrations, as I orchestrate a symphony of sensation on her flesh.
Slowly building from sensual strokes to wicked blows eliciting moans and cries of pleasure from them - striking her buttocks with belts and floggers and her eager pussy with a cane, till they're begging for more by the end.
___________________________________________
Starring Eve X & Sai Jaiden Lillith
Produced by Sai Jaiden Lillith
www.theevex.com | www.fieldsoflillith.com
___________________________________________
LITTLE BITES SERIES:
Little Bites: Bastinado
Little Bites: Softly, Sweetly

Mehr anzeigen