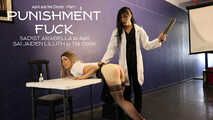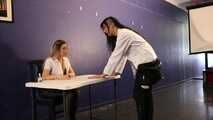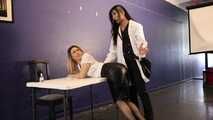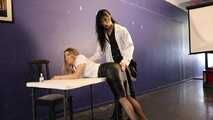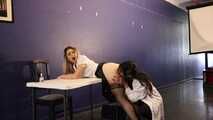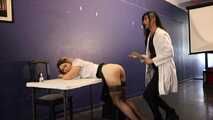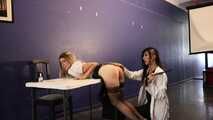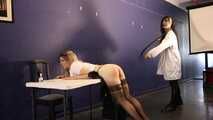 April & The Doctor Part 1 - Punishment Fuck w/Mistress Arabella
Working hard, or hardly working?
Secretary April's having trouble staying awake at her desk, and Doctor Jaiden's had enough... Unfortunately April didn't read the fine print of her employment contract... specifically the section on Corporate Punishments.
I throw her over the desk and deliver a thorough spanking, and April's protests turn into moans of appreciation and thanks. Her butt is turning a nice rosy red, but there's more in the contract... My belt is next, and she thanks me for ever snap of the belt that lands on her delicious ass. I pull out a studded paddle and deliver blow after blow as April writhes around gasping on the table, and finally the whip is brought out to deliver stinging strikes across her smooth pale flesh.
But it's not over yet...
I put April on her knees and make her lick and suck my balls, before swallowing my cock. (Gee, who thought up this employment contract???) I'm not complaining as April sucks and drools all over my dick. Finally I hurl her back over the desk and fuck her from behind, throwing her leg up to penetrate her as deeply as I can, as she squeals, cums and moans.
I cum deep inside her and the punitive section of the contract is complete, but we still have to get to the bottom of April's sickness...
Join us in Part 2 as we perform a thorough examination of April to help cure her of her workplace ills!
Will she keep her job?
___________________________________________
Starring Mistress Arabella as April & Sai Jaiden Lillith
Produced by Sai Jaiden Lillith
___________________________________________
Get the whole series!
April & The Doctor Part 2 - Orgasm Procedure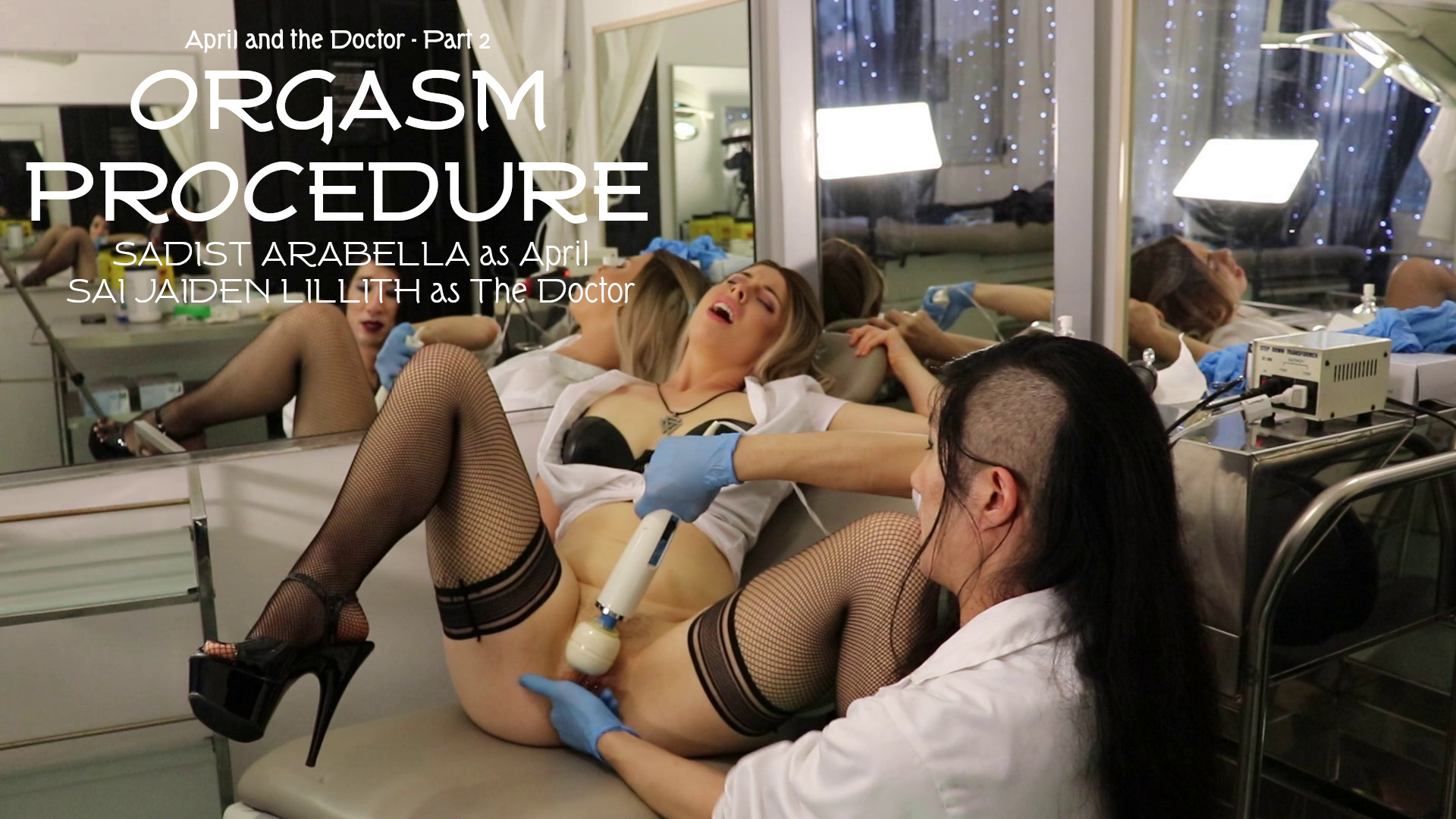 April & The Doctor Part 3 - Hysteria Treatment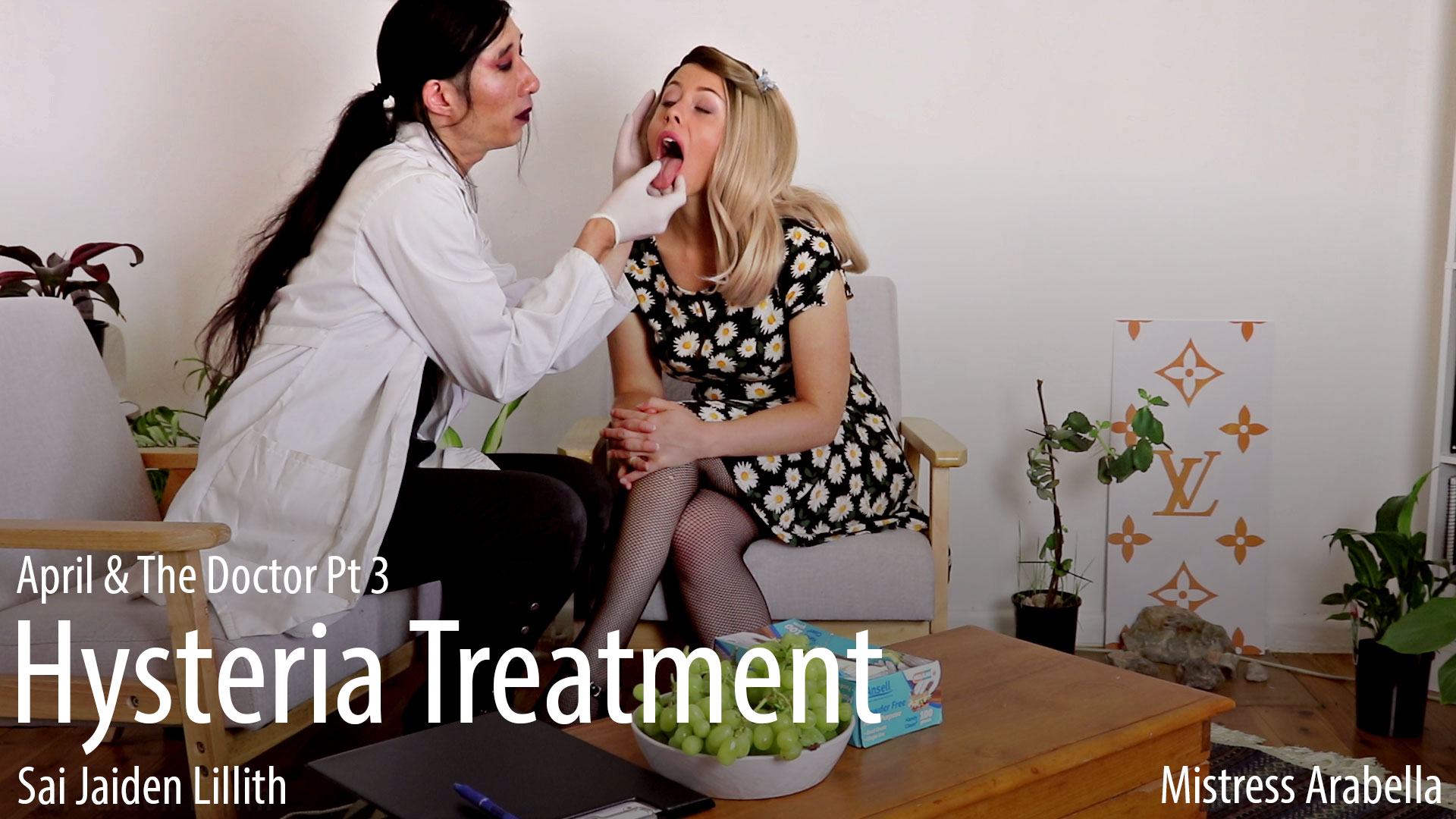 Mehr anzeigen