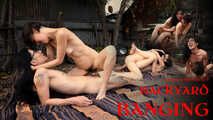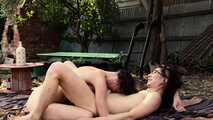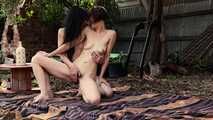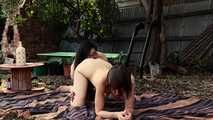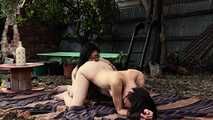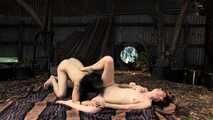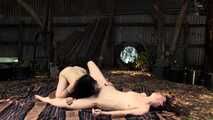 Backyard Banging w/ Eve X
Naked, sun warmed flesh... Just ripe for pleasure...
I absolutely love frolicking in the outdoors, the sun and wind on my flesh just adds that extra deliciousness to the already obscenely excellent sex that Eve X & I have.
We take advantage of the beautiful yard that we share and spend an afternoon sensually and cheekily exploring each other.
Hands and mouths on each others' bodies, we take turns giving and receiving pleasure - Eve's in a mood as they toss me around and have their way with me before I throw them to the ground and return the favour... With some cheeky spanking and spitting thrown in to make things even hotter. And there's something just absolutely delicious about having each others hands wrapped around our throats as we make love... Eve cums over and over again, until I finally tip over the edge...
It's so easy to slip into ecstacy with Eve... as easy as it is to cum inside their pussy.
Keeping quiet for the neighbours however, is a more challenging task...
______________________________________
Starring
Sai Jaiden Lillith
Eve X
Produced by
Sai Jaiden Lillith / Eve X
Post Production
Sai Jaiden Lillith
______________________________________
Featuring
sensual body worship / cock sucking / pussy licking / face riding / light spanking / spitting / hands on throat / missionary / cowgirl / cum in pussy / outdoor sex / girl on top
Mehr anzeigen