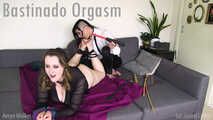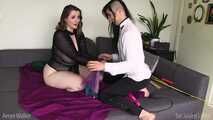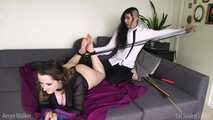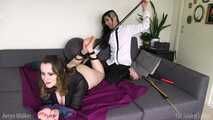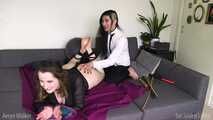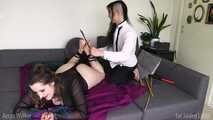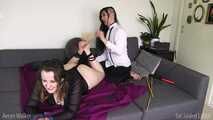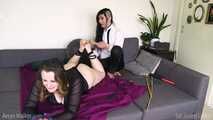 Bastinado Orgasm - w/Aeryn Walker
Well it's been a long time coming...
The first time we tried to shoot a bastinado scene the battery in the camera ran out, and Sai blames Aeryn completely for that! ;P
Never fear, she's going to be punished (funished?) for forgetting to check this vital piece of recording equipment. After being tied with scarves and silk rope, Sai pushes a Doxy into place and begins to attack Aeryn's defenseless feet to giggles and squeals, which turn to moans when the Doxy is switched on. We make our way through an array of implements, from crops to sushi mats and even a wand-which-shall-not-be-named, till Aeryn cums hard while having her feet enthusiastically caned...
___________________________________________
Starring Aeryn Walker & Sai Jaiden Lillith
Produced by Aeryn Walker
www.naughtynerdy.com | www.fieldsoflillith.com
___________________________________________
Mehr anzeigen