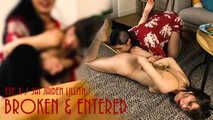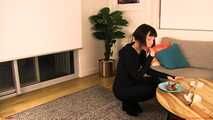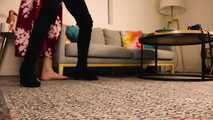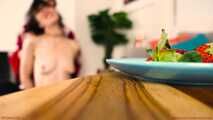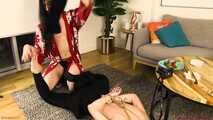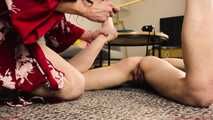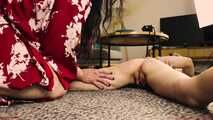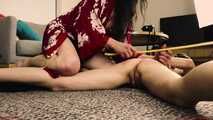 Broken & Entered w/Eve X
Thief of hearts...
It's been a long night at work and I'm catching some shuteye. A furtive figure slides in through the door, and starts to peruse my belongings... As I awaken groggy, I spy the intruder - and grab my camera to catch them in the act.
Surprised but unrepentant, the would be thief tries to escape - but with video evidence they realise their identity is compromised... As they soon will be.
Even though they know there's no escaping the consequences, our intrepid ransacker puts up a fight - I subdue them, throwing them to the ground and securing them with some handy rope. And that's where the fun begins.
Since they were so interested in my cane collection, I give them a very intimate demonstration of their effectiveness. Both as a tool of discipline on their feet and pretty little ass and as an insertable object into their already dripping pussy. It looks like all that struggling has been more arousing than they've chosen to let on...
Finally I slide deep inside them and make sure they know exactly how well I'm treating them by giving them an opportunity to exonerate their sins without police involvement. By the end they're thanking me for my mercy, as well as the thorough fucking I'm giving them.
Suffice to say, the only thing they'll be leaving with is what I choose to deposit inside them...
______________________________________
Starring
Sai Jaiden Lillith
Eve X
______________________________________
Featuring
CNC / Cane insertion / Caning / Bastinado / Role Play / Dirty talk / Shibari / Rope Bondage / Breeding / Cum in Pussy
Mehr anzeigen