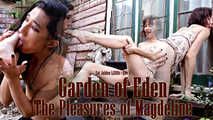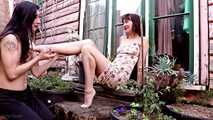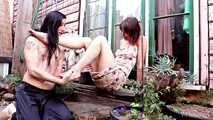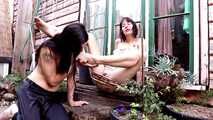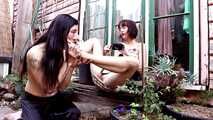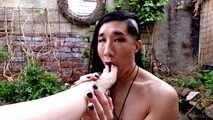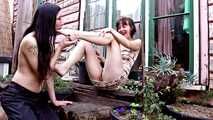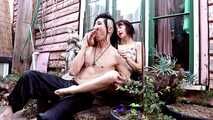 Garden of Eden: The Pleasures of Magdeline - w/Eve X
Welcome back to the Garden.
Eve X sprawls langorously on the steps with their pretty feet all irresistably exposed and ready to be worshipped - and I am so ready to show them the appreciation and love that they deserve. I elicit moans and quivers from Eve X softly caressing and licking at the soles of their feet with my tongue, enjoying every moment of their heightened sensitivity.
Delicious pervert that they are, they get out their camera to record me as I suck their toes and thoroughly attend to every inch of their feet. With their free foot they start to play with my cock through my pants, driving me wild with desire.
It's not long before they're experiencing orgasmic energies travelling from their feet up to their pussy and spreading through their whole body. Finally they pull me in to lavish oral attention on their achingly wet pussy until they cum so hard that they nearly cut off my breath with the strength of their orgasm.
___________________________________________
Starring Eve X & Sai Jaiden Lillith
Produced by Sai Jaiden Lillith
www.theevex.com | www.fieldsoflillith.com
___________________________________________
GARDEN OF EDEN:
Garden of Eden: Fruits of Sin
Mehr anzeigen