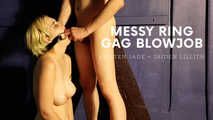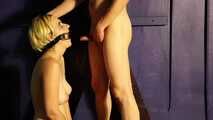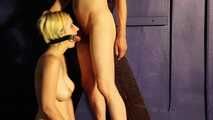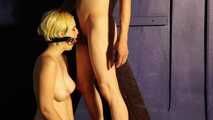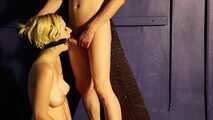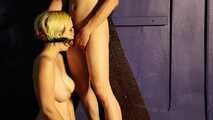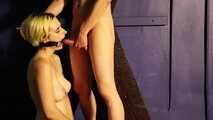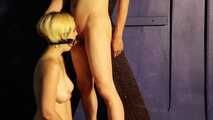 Messy Ring Gag Blowjob w/Kristen Jade
We all know how much Kristen Jade likes to run their mouth...
Finally we've found a way to keep them quiet AND have some dirty fun at the same time! Well, nothing can keep them quiet but they're certainly not able to talk anymore.
A pretty new ring gag holds their mouth open, wet and waiting for something to fill it. And it's a good thing that I'm here to help them out!
Cheeky Kristen is playfully coy to start with but soon they're willingly and enthusiastically engaged with putting their mouth to good use. As I use their mouth with my cock, the drool collects and drips all over them, till their breasts and body are wet and glistening... It feels amazing to not have any teeth in the way, just an open warm wet hole for me to use as I see fit. Such a delicious feeling running my cock over their spit covered face, sliding it along the inside of their cheeks and over their eager tongue as they eagerly lick and fuck my cock with their face hole.
Finally I use their slick, drool covered tits, grabbing them and fucking them - I do love using their beautiful breasts and the soft, wet, warm flesh sliding over me and their hand pumping away at my cock brings me closer and closer to the edge until I spurt hot cum and make an even bigger mess all over their breasts, chin and face.
___________________________________________
Starring Kristen Jade & Sai Jaiden Lillith
Produced by Sai Jaiden Lillith
www.kristenjadeaus.com | www.fieldsoflillith.com
___________________________________________
Mehr anzeigen