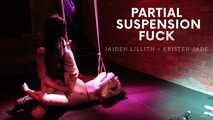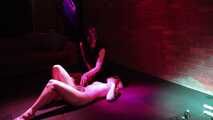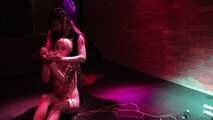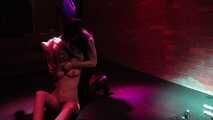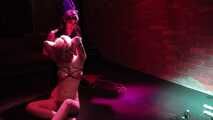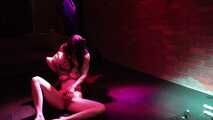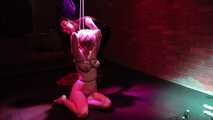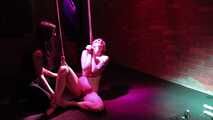 Partial Suspension Fuck w/Kristen Jade
Step into my parlour…
Kristen Jade is ensnared in my webs and learns a valuable lesson. She's submitted to my ropes today, but I can tell from the sparkle in her eye that her good behaviour isn't going to last long. For now she's pliant and kittenlike as I run my hands and rope over her naked body, bringing her down with Me.
I pull her into position and capture her hands, pulling them over her head and exposing her breasts, outlining them in tightening coils of jute rope.
As I pull her leg into the air, her brattiness escapes, and she's kicking at me and taunting. If she wants to play the game, then two can play.. I fold in her leg even more and she gasps as rope begins to pull at her, digging into muscles and drawing out whimpers and even more swearing. I spread her legs with the rope and she squeals as I begin flicking at her swollen clit with my tongue, licking the sweet juices from her lips and penetrating her with my fingers as she screams and wriggles in the inescapable rope.
I lower her into position to be able to take my cock in her mouth, and give her a good scare when I do so to put her in her place - on the ground. Her brattiness is gloriously on display though, and the only way to control her is as always to put something in her mouth, or her pussy. The rope holds her splayed and open, a fuckdoll for My use and pleasure. And I do indeed, take my pleasures from her...
___________________________________________
Starring Kristen Jade & Sai Jaiden Lillith
Produced by Sai Jaiden Lillith
www.kristenjadeaus.com | www.fieldsoflillith.com
___________________________________________
Mehr anzeigen