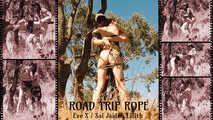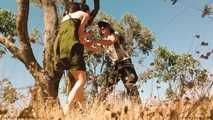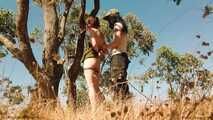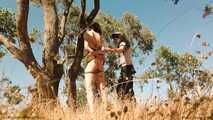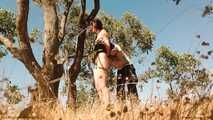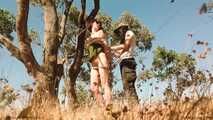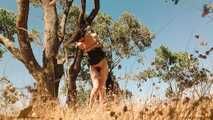 Road Trip Rope w/Eve X
Come ride with me...
When Eve X and I hit the road, hijinks are bound to ensue! We've pulled over for a break in the driving, but as always we're horny as hell and find ourselves a secluded spot and a sturdy tree...
I chase down Eve X while whipping them with rope, and when I catch them I tie them thoroughly and attach them to a tree. Their hungry mouth immediately finds my aching cock, devouring me greedily... After sating the first of their hungry holes, I strip off their wet panties, stuff them in her mouth so that the scent of their pussy merges with my cock that's been smeared all over their face.
I fuck them thoroughly in a number of positions, splaying their limbs in whatever way will satisfy my lust, submerging my cock in their slippery little cunt again and again until we've taken enough of the edge off to continue on our way...
______________________________________
Starring
Sai Jaiden Lillith
Eve X
______________________________________
Featuring
Shibari / Japanese Rope Bondage / Outdoor sex / Cocksucking / Multiple Positions / Panty stuffing
Mehr anzeigen