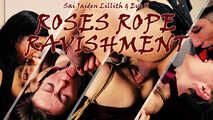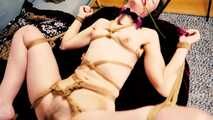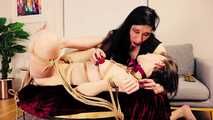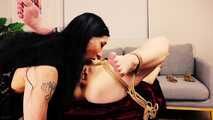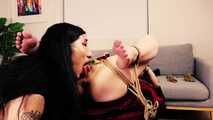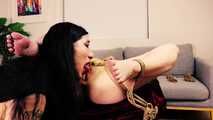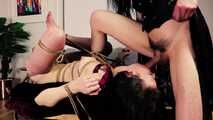 Roses, Rope and Ravishment - w/Eve X
An erotic exploration set to orignal music.
I have a romantic evening planned for Eve X and I...
I've Tied her to a table in a nest of ropes, embracing and exposing the best present I could have asked for. I put a rose between their lips and begin with laying out three perfect strawberries on their sublime form... Slowly devouring them, sharing the juices with her mouth as we kiss passionately. I explore her flesh with the flesh of the fruit, sliding along her beautiful little breasts, before making my way down to her pussy to taste her.
It's just the beginning of a thorough ravishment, as I spin the table to get the very best angles of penetration to the centre of Eve's pleasure and mine, using her mouth and cunt thoroughly before leaving my own present deep inside her...
___________________________________________
Starring Eve X & Sai Jaiden Lillith
Produced by Sai Jaiden Lillith
Original Music by Sai Jaiden Lillith
www.theevex.com | www.fieldsoflillith.com
___________________________________________
Mehr anzeigen