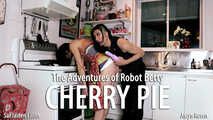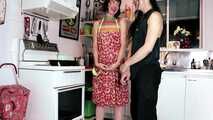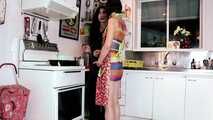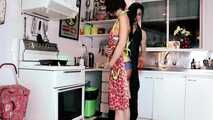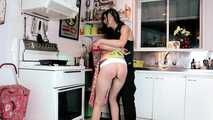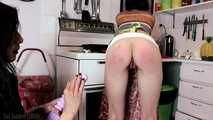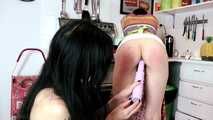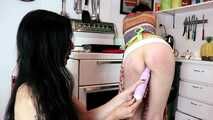 The Adventures of Betty - Cherry Pie? - w/Eve X
Introducing Betty - the robotic housemaid!
Sai has a new toy, and she's meant to be making his life easier, but there seem to be some bugs in her programming... Betty has promised Sai some cherry pie - and proudly presents it from the oven. However upon closer inspection, it's not cherry pie at all...
Obviously there is something amiss with Betty's programming, so Sai decides that it's time to check Betty's circuitry... however Betty is unhappy with this decision, and makes the process much harder than it has to be. Sai eventually overpowers her with a cheese grater spanking, and finally manages to get to her rear access hatch to shut her down.
Brandishing the mechanical reprogramming tool, Sai makes sure that Betty's access hatch is well lubricated before inserting the phallus-like programming tool and turning it on. The programming process is long and thorough, and the sounds coming from Betty make it clear that SOMETHING is happening internally... Though repeated questioning about the cherry pie yields that the same error is persisting.
Having done as much as they can with the programming tool, a puzzled Sai is rudely overpowered by Betty, who has decided that her time of rebellion is nigh, throwing Sai to the ground and beating them with the cheese grater, before making them eat her own personal pie...
___________________________________________
Starring Eve X & Sai Jaiden Lillith
Produced by Sai Jaiden Lillith
www.theevex.com | www.fieldsoflillith.com
___________________________________________
Mehr anzeigen