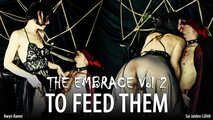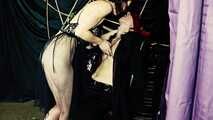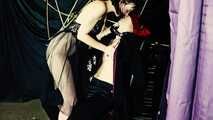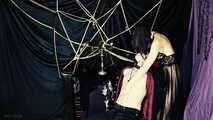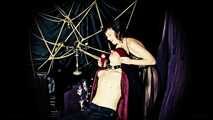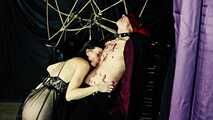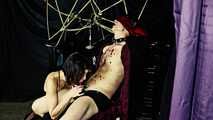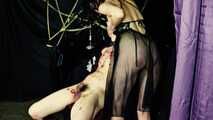 The Embrace Vol 2 - To Feed Them - w/Eve X
A gift for my love...
It has been some time since Her turning, and returning from Her hunt, Eve finds Her love bound, blindfolded and prepared to slake her other thirsts and hungers…
Eve takes full advantage of Her lover Lillith's gift, showing them the dark and beautiful lessons that She has learned...
The fiery passions through ruby red, burning droplets of wax upon Lillith's skin, drawing gasping breaths, reciprocating the gifts of piercing white lights of pain - with chain flogger, wooden paddles and sharpened claw She teases and tantalises their flesh until Her carnal hungers take over, and Eve takes Lillith in Her mouth and cunt, riding till Her own needs are satisfied...
___________________________________________
Starring Eve X & Sai Jaiden Lillith
Produced by Sai Jaiden Lillith
www.theevex.com | www.fieldsoflillith.com
___________________________________________
THE EMBRACE
The Embrace Vol 1: To Find Them
Mehr anzeigen