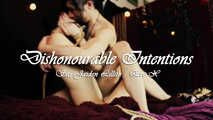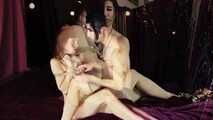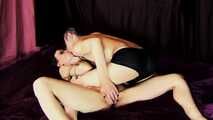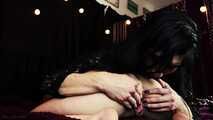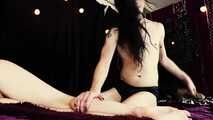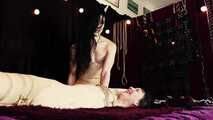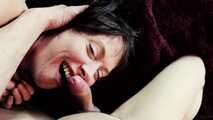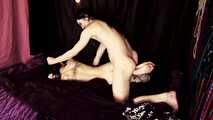 Dishonourable Intentions - w/Eve X
"How do I know you have honourable intentions?"
"I don't."
With Eve X in my clutches, my intentions are anything but honourable. I seduce them with my ropes and touch, binding them and throwing them around like a rag doll into the designs that I desire.
I expose them, spreading them wide open to the world, stretching their lips and sliding my fingers in and out of their pretty wet little hole as they sink deeper into erotic bliss, shamelessly revelling in the joy of their beautiful obscenity.
I take my pleasures from them as I tie them in splayed and compromising positions. Feeling the heat and delicious wetness of their mouth and tongue on my cock. Gasping as I first slide into their perfect little pussy, every thrust is divine. They are beautiful, utterly bound and restricted and at my mercy... And we find each other in ecstacy, as flesh melds to flesh, moulding to each other as we're filled to bursting with desire.
As they climb orgasmic peak after orgasmic peak, I fall into my own spiral of multiple orgasms, each one stronger than the last, and we cum together repeatedly until we're utterly spent.
I do believe that my intentions have been made perfectly clear...
___________________________________________
Starring Eve X & Sai Jaiden Lillith
Produced by Sai Jaiden Lillith
Original Music by Sai Jaiden Lillith
www.theevex.com | www.fieldsoflillith.com
___________________________________________
Show more