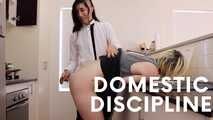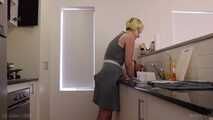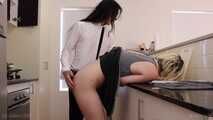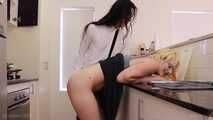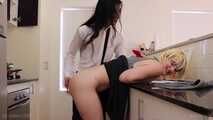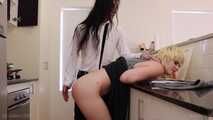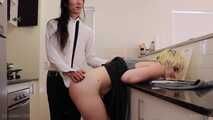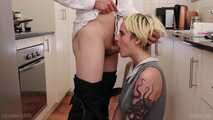 Domestic Discipline w/Kristen Jade
Honey I'm home!
Kristen is being a good little domestic and doing the dishes when I get back from work. But upon closer inspection they're not doing a very good job... punishments are in order, to ensure that the job is done to my standards and satisfaction and to put Kristen in their place (good luck to me with that!)!
As expected, there is much resistance, with cheeky Kristen attempting to show that "spit" polishing is an acceptable method of cleaning.
A thorough spanking with much struggling and squeaking on Kristen's part shows them the severity of their infraction and the seriousness of clean dishes, but now it's time for their other domestic duties... and I do believe that the punishment has left them quite excited. I set them to work cleaning my cock, and then throw her over the bench to thoroughly use their wet pussy.
There's lots of cum for all, and hopefully this has taught Kristen a valuable lesson on their domestic duties. (Possibly not the one that I initially intended)
___________________________________________
Starring Kristen Jade & Sai Jaiden Lillith
Produced by Sai Jaiden Lillith
www.kristenjadeaus.com | www.fieldsoflillith.com
___________________________________________
Show more