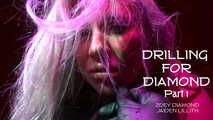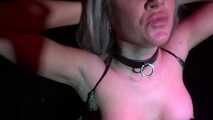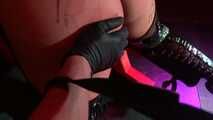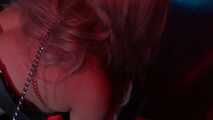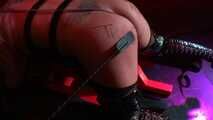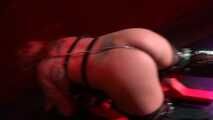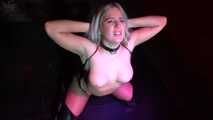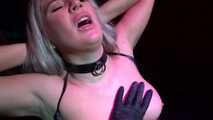 Drilling for Diamond Pt 1 w/Zoey Diamond
*ALL CONTENT IN THIS VIDEO WAS CREATED AFTER EXTENSIVE NEGOTIATION AND DISCUSSION OF BOUNDARIES AND CONSENT - This scene was requested by and consented to Zoey Diamond, and all the degradation / humiliation aspects were discussed as to the exact wording to be used and the mood desired for the scene*
ATTENTION!
Cadet Zoey Diamond has been enlisted into Sergeant Lillith's army of perversion, and there's a lot of training to be done to polish this gem.
From the very start she's put in her place, and treated like the useless blonde bimbo dog that she is. Lillith collars and leashes her before ordering her to assume the correct positions while administering incentives with various implements of behavioural correction. She has her tissue thin body stocking torn into pieces and her naked body is graffitied with obscenities and painted with spit.
Thorough testing of her physical capabilities begins with invasive examinations of her mouth, Lillith pulling on black nitrile gloves to perform the health check. She's then bound to a bondage horse where every limb and body part is restrained while her pert bottom is punished with ever heavier strokes. Zoey struggles to follow the orders as the blows continue to fall and she is painted in the red hues of pain and pleasure. Parts 2 and 3 to follow, will Zoey survive the rest of her training?
___________________________________________
Starring Zoey Diamond & Sai Jaiden Lillith
Produced by Sai Jaiden Lillith
___________________________________________
Show more