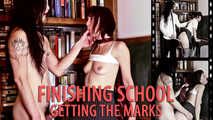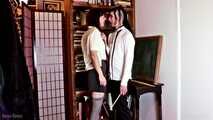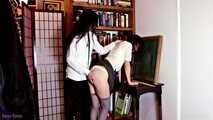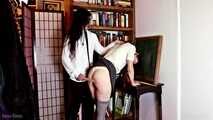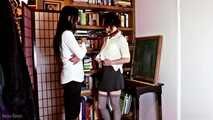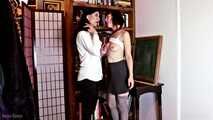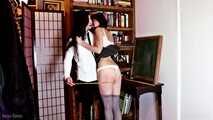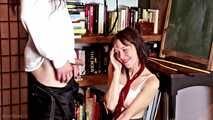 Finishing School - Getting the Marks - w/Eve X
Eve X is late to class AGAIN
...and this time she's going to be thoroughly punished for her misdemeanors. She's a cheeky lass, and her tongue is going to get her into trouble... and potentially out of it as well. I spank her with a ruler, before stripping her down and administering more blows of a cane to her pretty little ass.
It's time to put her smart mouth to good use, and she proves just as adept with it wrapped around my cock as she does with witty remarks. It's my turn to slip her panties off and lick as her wet little pussy, before pushing her onto the table and thoroughly exploring my student's cunt with my cock.
I foresee many more after school detentions for THIS troublesome student!
___________________________________________
Starring Eve X & Sai Jaiden Lillith
Produced by Sai Jaiden Lillith
Original Music by Sai Jaiden Lillith
www.theevex.com | www.fieldsoflillith.com
___________________________________________
Show more