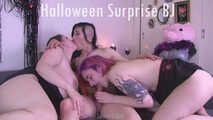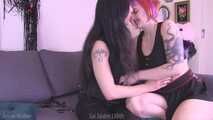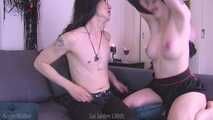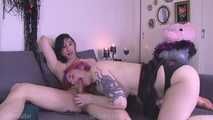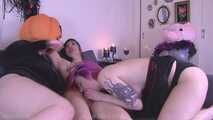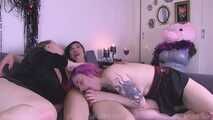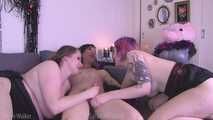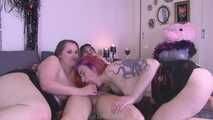 Halloween Surprise BJ - w/Kristen Jade & Aeryn Walker
Aeryn's thrown a Halloween party, and Sai and Kristen have slipped away for some fun...
Kristen is giving Sai a sneaky blowjob at the party, when Aeryn bursts into the room wearing a pumpkin mask...
The interruption turns into delicious double blowjob as Aeryn and Kristen give Sai the spookiest oral sex this side of Halloween!
Sai grabs them roughly by the hair and alternates mouths, moaning in pleasure, Kristen and Aeryn suck at his nipples while stroking his cock, and send Sai into a state of ecstacy as they double up on either side of his dick. Finally Aeryn as the host gets Sai's thank you in the form of a hot load of cum down her throat. Don't you want to come and party with us?
___________________________________________
Starring Aeryn Walker, Kristen Jade & Sai Jaiden Lillith
Produced by Aeryn Walker
www.naughtynerdy.com | www.fieldsoflillith.com | www.kristenjadeaus.com
___________________________________________
Show more