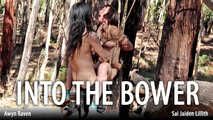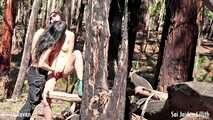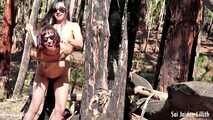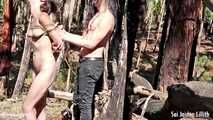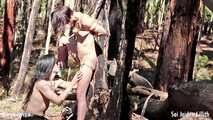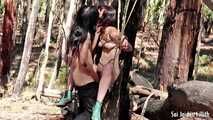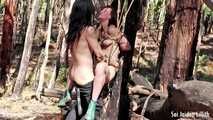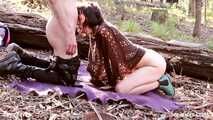 Into the Bower - w/Eve X
There's something magical about sex outdoors, and definitely something magical when Eve and I collide…
This is the very first time we've been captured on film, cavorting wildly with the energies of nature. On one of our outdoor adventures we find a perfect tree to string her up from, turning our fantasies into a sun dappled, ecstatically beautiful reality. I wrap her in my ropes and secure her to the blackened trunk, tasting her lips and flesh, sipping her sweet nectar straight from her cunt before lifting her completely off the ground and fucking her thoroughly and deeply.
We adjourn to a picnic rug where her lips wrap around my cock, making me even more achingly hard than I was before, tasting from me as I did from her. I tie her again, and we fuck with the cool breeze and sunlight stroking our skin... after a multitude of orgasms, I take immense delight in licking and worshipping her beautifully receptive feet, slapping them and sucking on them to elicit a symphony of sounds and sensations from her.
Welcome to our Bower.
___________________________________________
Starring Eve X & Sai Jaiden Lillith
Produced by Sai Jaiden Lillith
Original Music by Sai Jaiden Lillith
www.theevex.com | www.fieldsoflillith.com
___________________________________________
Show more