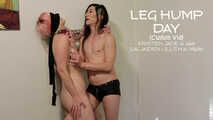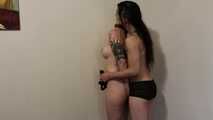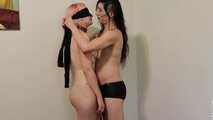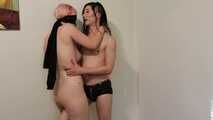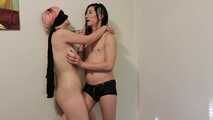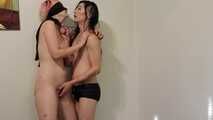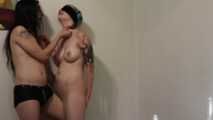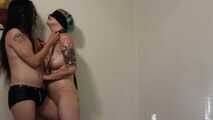 Leg Hump Day - w/Kristen Jade
*Custom Video! Get yours today!*
Slave's recently behaved well, and Master has decided to allot them a reward (or four....).
They haven't been allowed to orgasm in weeks, and it's time for them to finally get to cum. They're begging for some cock, but first they have to please Master's whims... Slave is blindfolded, and directed to straddle Master's leg like a good little bitch in heat and hump it until they orgasm as Master pulls at their hair and collar. Slave does so well at this that they're given the other thigh to hump, and they take to this with delirious abandon like the horny bitch that they are till they cum again.
Master decides to give them the gift of cock, and they're picked up and fucked, sliding up and down it like a good little fuck slave. They get one last leg hump before Master throws them up against the wall and fucks them till they scream out begging to cum. Compliance is rewarded, and slave has learnt their place once more.
___________________________________________
Starring Kristen Jade & Sai Jaiden Lillith
Produced by Sai Jaiden Lillith
www.kristenjadeaus.com | www.fieldsoflillith.com
___________________________________________
Show more