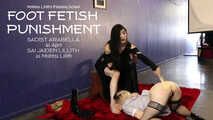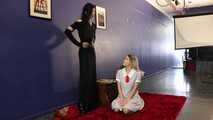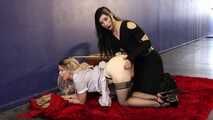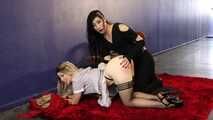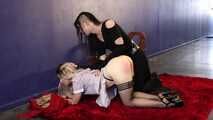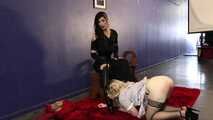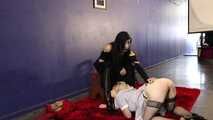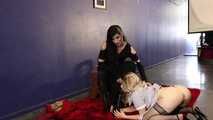 Mistress Lillith's Finishing School - Foot Fetish Punishment w/Sadist Arabella
It's another tale from Mistress Lillith's Finishing School...
Naughty student April's been caught stealing and sniffing the other girls' shoes! Mistress Lillith gives her a stern talking to, as well as punishing her for her indiscretions and theft with a spanking and caning while making April repeat "I will not steal other girls shoes ever again". However, Mistress Lillith likes playing to Her student's strengths... and puts April's perversions to good use.
Lillith reveals that there is indeed a special group where April's skills can be put to good use, but only after she has proven herself worthy by worshipping Lillith to Her satisfaction!
April eagerly and thoroughly licks Lillith's boots, stockings and feet, sniffing hungrily at the delicious scents as she's being spanked with a wooden spoon. Mistress Lillith is pleased, but it's not over yet! It turns out that Mistress Lillith shares April's perversions - and takes off April's shoes to reveal her pretty little feet, alternatively caressing, sniffing, licking and caning them till she's satisfied...
Just another day in Mistress Lilith's Finishing School!
___________________________________________
Starring Mistress Arabella as April & Sai Jaiden Lillith
Produced by Sai Jaiden Lillith
___________________________________________
Show more