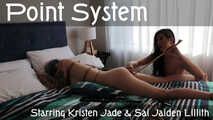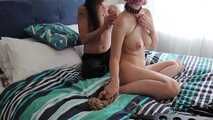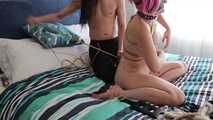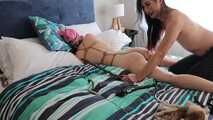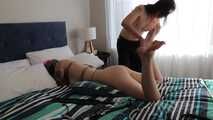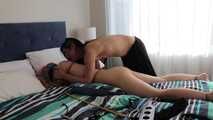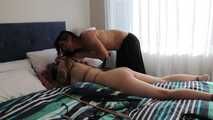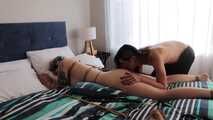 Point System - w/Kristen Jade
Kristen and Jaiden have decided to play a game…
But only Jaiden knows the rules… Watch as Kristen cheekily accumulates negative points and struggles to decipher the unfair systems that are stacked against her, and a smirking Jaiden dictates the ways in which she can wipe the slate clean.
A cheeky play session where bratty Kristen is reduced to a moaning, quivering mess.
It starts off with blindfolds and ropes, but Kristen is in a mood and she's being distinctly unhelpful. Arguing about the allotment of points, she's gently (hah!) reminded that only one person is making the rules here. Finally subdued, she has to guess what she's being hit with, winning points for correct guesses and losing them for incorrect ones. Once again Jaiden changes the rules, and uses the cane in a manner in which it was not intended… from the sounds Kristen makes, it seems that the insertion of a cane into her pussy rather than traditional external application has certain pleasurable effects.
However she's still left with a large amount of points and no way to clear them… until Jaiden returns with a couple of ice cubes and an NJoy… things get very wet and the ice melts very fast, as Kristen is told that inserting the freezing ice cubes into her warm wet cunt and squirting with the NJoy will be the only way that she can bring the game to its' conclusion. Kristen's screams, thrashing and moans - as well as the very wet bedding bring the game to an end, and everyone's a winner as she's fucked in the face and pussy by a very aroused Jaiden.
So who else wants to play?
___________________________________________
Starring Kristen Jade & Sai Jaiden Lillith
Produced by Sai Jaiden Lillith
www.kristenjadeaus.com | www.fieldsoflillith.com
___________________________________________
Show more