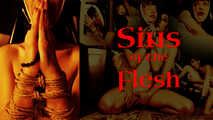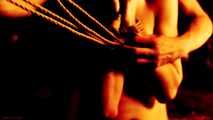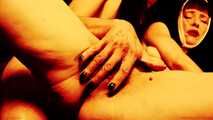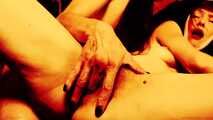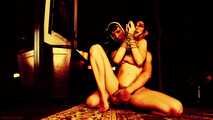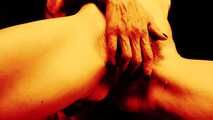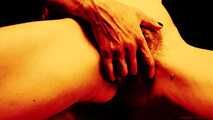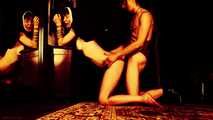 Sins of the Flesh - w/EveX
Caught in dreams of flesh...
The voice of Temptation
sings prayers in the night
Surrender to your redemption
Embrace the sins of desire
With all of your heart.
Sister Eve is troubled by ceaseless longings... visions of flesh plague her waking hours and haunt her dreams. Growing stronger, deeper. She prays for guidance, for salvation and answers to her burning questions... But the one who answers was not who she expected.
Lillith's embrace brings the carnal knowledge that she has tried to deny herself all this time.. hot breath in her ear, flesh to flesh, Lillith caresses Eve's cunt; deftly beckoning her over the edge again and again with dexterous fingers... then sliding their cock deep and slow into her till all resistance dissolves to wild abandon.
As Eve is transformed from chaste to sacred whore, begging for more, taking what she desires as desire takes her, till Lillith sows the seeds of sin deep within her...
What dreams of flesh will come?
______________________________________
Featuring:
Sister Eve (EveX)
Lucifer/Lillith (Sai Jaiden Lillith)
______________________________________
- Religious play
- Rope bondage
- digital play (hand to pussy/clitoral stimulation)
- multiple doggy style positions
- multiple vagina orgasms
- cum in pussy
- sacrilege
______________________________________
Editing / Production / Original Soundtrack: Sai Jaiden Lillith
Concepts / Production: EveX
Show more