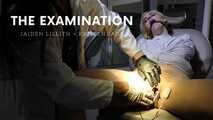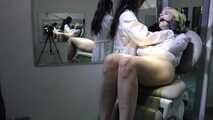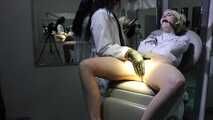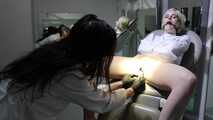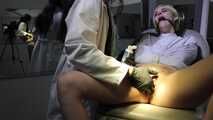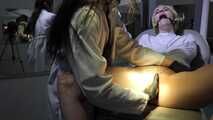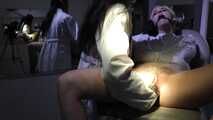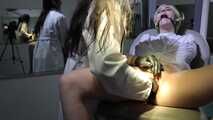 The Examination w/Kristen Jade
I don a doctors coat and a professional bedside manner which is as comforting as it is terrifying.
The cold and clinical examination room is ready for Kristen Jade, a beautifully disturbed and troublesome patient who required some *thorough* examinations and unconventional treatments to cure her of her ails... can she be saved?
With electro play, speculums and fisting - It's all for her own good, and compliance is *always* rewarded.
For her own safety she's restrained in a straitjacket, and gagged to stop her from biting her own tongue. Her pussy lips are spread apart and stretched with a speculum for my detailed examination and stimulation. Once I've finished the examination it's time to begin the treatment - I lube up and slowly start stretching out her pussy even farther with my fingers, probing gently at first, until more and more fingers are inserted. She takes my black gloved hand as far into her pussy as she can, farther than she thought she could... electrodes are attached and I take control of her muscles and body at the deepest level to perform my professional duty of care.
The treatment appears to succeed, and the writhing, moaning and dripping instruments I remove from her are a testament to this.
She will continue to be monitored closely however, and the severity of her condition will require a whole series of invasive procedures.
___________________________________________
Starring Kristen Jade & Sai Jaiden Lillith
Produced by Sai Jaiden Lillith
www.kristenjadeaus.com | www.fieldsoflillith.com
___________________________________________
Show more