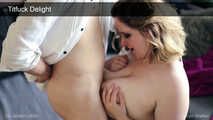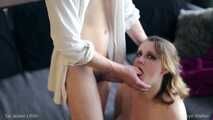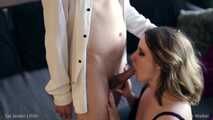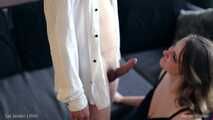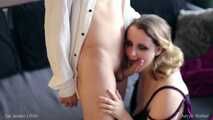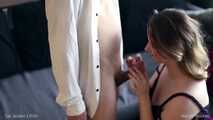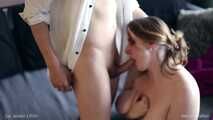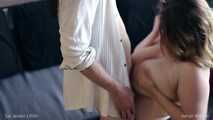 Titfuck Delight w/Aeryn Walker
Sometimes the simple things are the best...
...like a wonderful tit fucking session with delightful Aeryn Walker!
An afternoon of fun opens up with Aeryn and Sai Jaiden Lillith deciding to creatively use some coconut oil to heat things up... Aeryn begins with a sensual blow job on Jaiden's delicious cock, but things escalate swiftly as she removes her top and covers her beautiful breasts liberally in coconut oil before Jaiden slides their cock between them. Aeryn works her breasts furiously to pleasure Jaiden as they moan with pleasure. Briefly distracted with playing with herself as she sucks on their cock, more tit fucking ensues before Aeryn takes matters and Jaiden's cock into her own hands...
The scene concludes with a passionate face fucking before Jaiden empties a load down Aeryn's throat, and she swallows it all, like the good little pervert that she is.
___________________________________________
Starring Aeryn Walker & Sai Jaiden Lillith
Produced by Sai Jaiden Lillith & Aeryn Walker
www.naughtynerdy.com | www.fieldsoflillith.com
___________________________________________
Show more